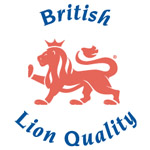 The British Egg Information Service (BEIS) has been set up by the British Egg Industry Council (BEIC) to provide information and answer questions about eggs. This site includes everything you need to know about the Lion mark. The Lion Quality mark on egg shells and egg boxes means that the eggs have been produced to the highest quality standards of food safety in the world.
website: www.britegg.co.uk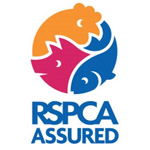 The RSPCA's vision is for all farm animals to have a good life and be treated with compassion and respect.
website: www.rspcaassured.org.uk